When your family's future is at risk, nothing else matters. That's where we come in.
---
SEE HOW WE CAN HELP
IMMIGRATION & FAMILY LAW ATTORNEYS IN NEW BRUNSWICK, NEW JERSEY
EXPERIENCED
COMPASSIONATE
DRIVEN
EXPERIENCED
Our years of legal practice have prepared us to efficiently represent your case. Tell us how we can help you protect what matters most.
COMPASSIONATE
You'll do anything to ensure your family is taken care of. At AG Law, we'll do the same, whether your case involves immigration, divorce, or another issue.
DRIVEN
Our goal is to provide quality service to our community. We're proud to serve clients in New Brunswick, Trenton, and Plainfield, and throughout New Jersey.
ABOUT US
DEDICATED LEGAL PROFESSIONALS COMMITTED TO OUR COMMUNITY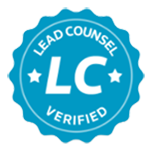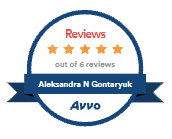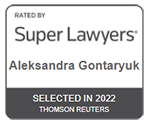 A ZEALOUS ADVOCATE
Aleksandra is a zealous advocate who closely cares for her client's needs. In addition to being multilingual, she possesses significant skills in negotiation. I was thoroughly impressed with her legal research, preparation, and advocacy. I highly recommend her.
VISA HELP
I had attorneys working on my case before, but none were as efficient as they were here. The process was quick and the attention was personal. Everything was explained to me as we went along and I received a response from USCIS within a few days.
GREATLY RECOMMEND
Great professional, problem solver and willing to listen to my needs. I greatly recommend this office.
IMMIGRATION AND DIVORCE
Aleksandra defended me in an immigration case and consulted me on my divorce case. She is very knowledgeable of her specialty subjects, sharp and quick with the right responses in court and outside, polite but cunning in interrogation technique, always returned my calls and texts in a timely manner. She always had the right answers and solutions for my case, I was never misled by her during my entire 4 days in court. She came to me as a recommendation and I am glad I chose her to defend me against many false allegations and gave me back my rights. She loves helping people and what she does and I believe that's what drives her to be this good at what she does.
QUESTIONS ANSWERED
I sat with Aleksandra for over an hour. She was beyond knowledgeable and answered all of my questions. I would highly recommend anyone that has immigration questions to speak to Aleksandra.
EXCELLENT ATTORNEY
Aleksandra is an excellent attorney committed to providing the highest quality representation to clients. I endorse this attorney without reservation.
BEST IMMIGRATION LAWYER
I worked with several lawyers before Aleksandra and I must say none of them compare to her with the knowledge and expertise that she possesses. She is extremely client-oriented and highly knowledgeable in immigration law. She is responsible for my extremely complicated yet successful case for obtaining a 2 year home residency requirement waiver. While other lawyers would not even take my case she approached it with the most positive energy and as a result, I have a successful outcome. Highly recommend her to anyone for any immigration legal advice. You will be highly satisfied!
PERSONAL ATTENTION FOR YOUR CASE
We recognize that your case is specific to you, so you'll never be just another name on a client list. We'll listen attentively as you tell us about your needs and desired outcome. By collaborating on your case, we'll come up with a strategy tailored to your best interests.
THE POWER OF EXPERIENCE
Our firm has a combined decade of legal practice under our belts. Even before completing law degrees, we worked in the industry in order to gain a better understanding of the field. We'll use our knowledge to best advise you on your case.
STRIVING FOR YOUR BEST OUTCOME
We're committed to helping you seek a favorable outcome to your case. Your success is our success. We'll use our organized and streamlined process to help you explore all of your options. Get started on your journey forward today.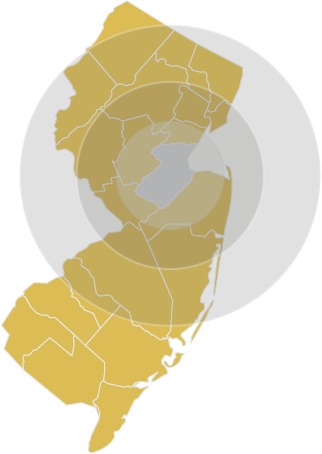 BASED IN NEW BRUNSWICK
SERVING NEW JERSEY
NEW BRUNSWICK, NJ
From our office in New Brunswick, we're proud to provide skilled immigration and family law services to those who need it most.
TRENTON, NJ
If you've been injured in our state's capital, we're here to help you seek the medical benefits and compensation you deserve.
PLAINFIELD, NJ
Our services expand beyond our office's doors. Contact us to see how we can help your Plainfield immigration or family law case.
PERTH AMBOY, NJ
When you need advice about your Perth Amboy divorce case, we'll be here when you're ready to start the legal process.
PERSONALIZED LEGAL GUIDANCE WHEN YOU NEED IT MOST
WE UNDERSTAND THAT YOUR CASE IS UNIQUE TO YOU. WE'LL CUSTOMIZE A LEGAL STRATEGY THAT KEEPS YOUR BEST INTERESTS IN MIND.
At AG Law, collaboration is key. We can't succeed without our clients, and vice versa. When you're faced with a legal issue involving immigration or family law, we'll be here to fight for your rights. Get started with a team of skilled attorneys today.
Do you have questions about your immigration case? As fellow immigrants ourselves, we have personal experience in the process. Get in touch with us today to see how we can provide you with skilled advice.
---
We believe the American dream should be accessible to all. Whether you need guidance on gaining a marriage-based green card or a naturalization application, we're prepared to guide you toward a solution. We know immigration law can be complicated; a team of skilled attorneys can help ease the burden. Find out more today.
Like immigration, family law is extremely personal. As your attorneys, we do not take your family's future lightly. If your family's situation is changing or you need advice on a familial dispute, we're ready to help. Our firm provides skilled guidance on issues such as divorce, alimony, and child custody. For experienced legal counsel in New Brunswick, New Jersey, contact us at AG Law today. Our immigration and family law firm represents clients throughout New Jersey, including Trenton and Plainfield. Reach out now to schedule a case evaluation.